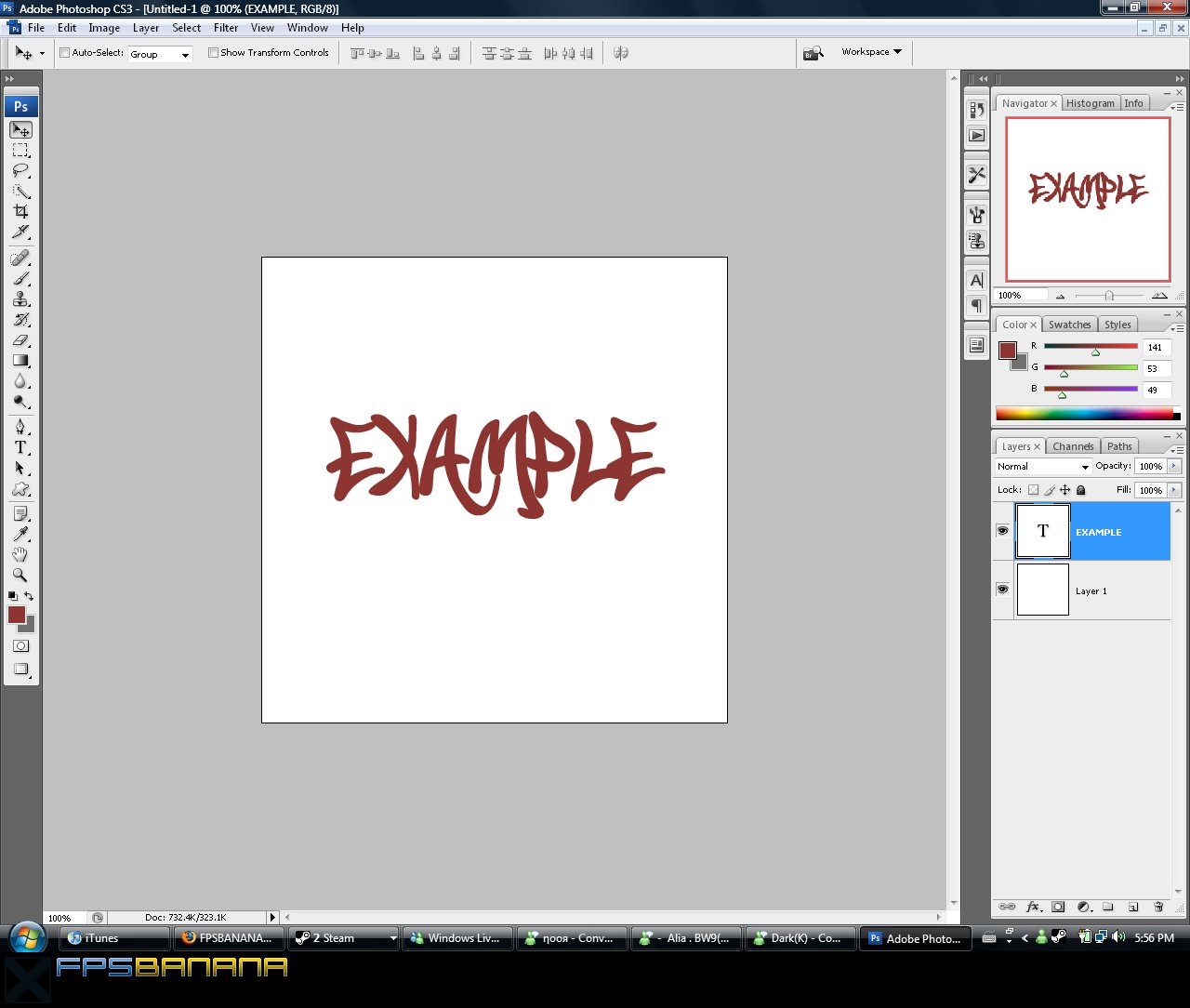 Before starting this tutorial, I will expect that you have some basic knowledge of Photoshop. Mostly the size of the image and saving it to .bmp (which is the best file format as it is not compressed, however larger in size)
If you have never added a custom spray into any source game (Counter-strike Source, l4d etc) then after this guide, you will know.
Lets start off by making a spray. This can be done by using Adobe Photoshop (Which I will be using)
Keep your image small, if its too big l4d may ruin your picture. Ive made mine 500x500 pixels
Okay, so here is my finished tag (Refer to picture 1)
Save it somewhere in which you will remember, I placed mine in the desktop.
Now load up Left 4 Dead
Go into options -> Multiplayer and click on "import spray" (refer to picture 2)
look for the image which you saved it. (refer to picture 3)
Once you have clicked on it, you should see it displayed. Now go load up any mode and press the magical "T", now you can show whos the daddy while playing online! (refer to picture 4)