Create a poster for your custom L4D campaign
So, you have made your own Left 4 Dead campaign and all you're missing is a cool movie poster that players can see when they are loading the map. Creating your own movie poster is not hard since a certain person, Adam "Supernon" Riches has cut-out and made all the layers ready for use for your movie poster.
You will need certain program(s) and file(s) to complete this tutorial
1. An image manipulating program that can read .psd files 2. Supernon's L4D Campaign Template
If you have no image manipulating programs, you can download programs such as GIMPShop and Paint.NET. They're both freeware photoshop-like programs, I personally hate GIMP but it's been said to be the best free program out there.
GIMPShop for Windows GIMPShop for Mac Paint.NET for Windows .NET Framework 2 required to run Paint.NET Template Pack 17MB (Mirror 2) Dafont holds in a massive collection of fonts, you can search for the right font to suite your poster
Lets get started!
Open up your image manipulating program, I'm using Jasc 8. Open the campaign_templade.psd file.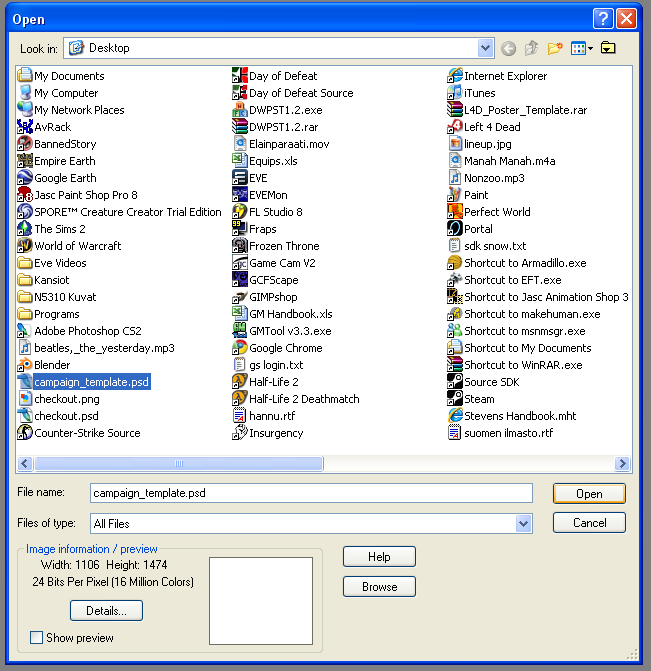 Now it should look somewhat like this - its all messy and you can see lot of characters overlapping each other and it doesn't look very nice, so lets put all of the layers invisible.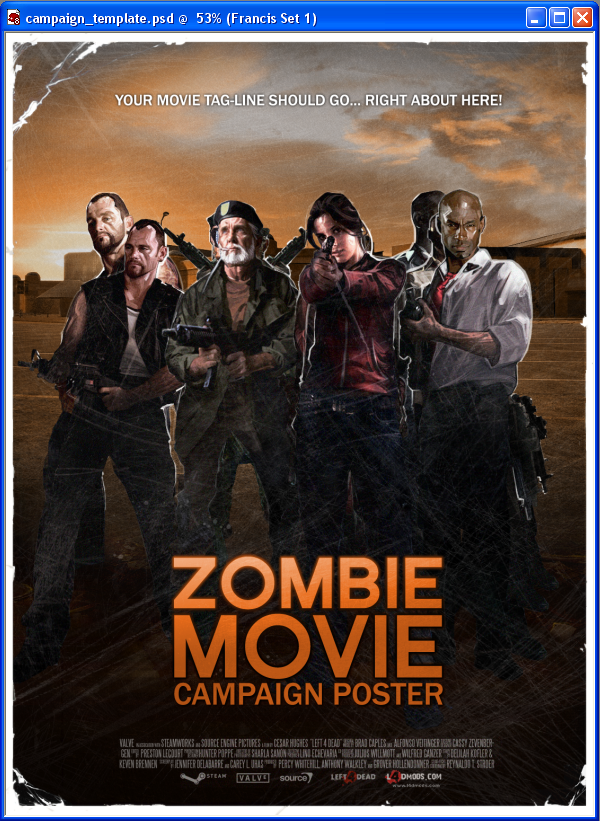 When you have set all the layers invisible, you can begin to search a proper background for your poster. I used damagefilter's zm_freakhouse's laundry room as a background because its corridors are narrow and tall - they create a nice claustrophobic ambience in the poster.
When you have your background set and scaled to fit the poster's original measures (1106x1474) you can begin to reveal the layers.
The top layers; poster edges and poster tear are the plastic shiny edges around your poster.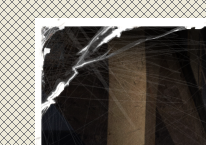 The layers tagline and logo example present where you should place your sarcastic headline and the name of the campaign. The credits layer holds inside as its name says, the Left 4 Dead credits. Its on its default position by default so you don't have to modify much.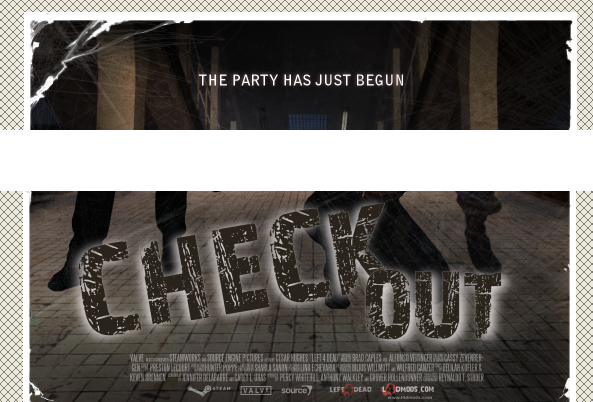 The middle layers splatter, small, medium, big corner/middle are effects on your poster that you can just slightly see but gives it an old look.
When you are done adding effects you can place your characters, note that the characters have an outline too, this creates a white shade on their edges.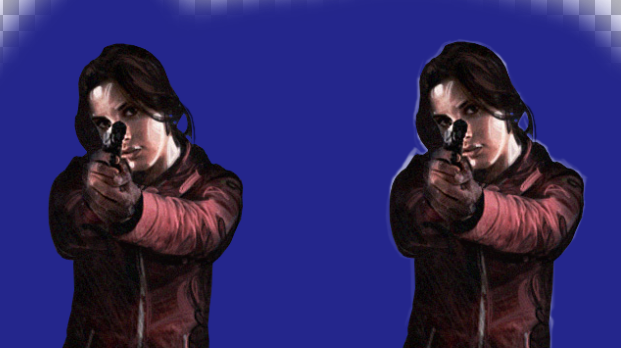 Compare; Zoey with and without outline.
Now just to end this tutorial, I will post the sample poster of this tutorial. Fonts I used in my poster were 28 Days Later and BellGothicSTD-Bold but I couldn't find that one anymore.
Heres the results, I hope you liked the tutorial and it was easy to understand, I wish you all goodluck with your future L4D projects and posters, Omena,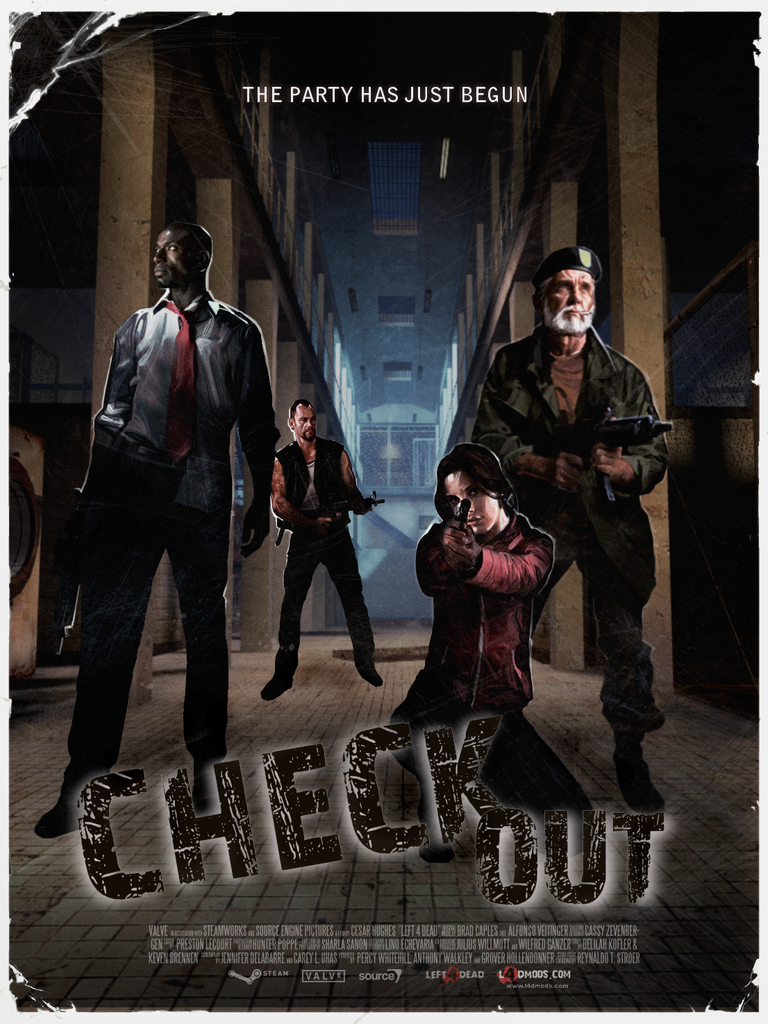 Note that I'm no professional graphic designer, my shadows are über-cool!!